Deep Root Tree and Shrub Fertilizing out of Sterling Heights
Your Trees and Shrubs are a valuable part of your home. Several economists calculate an increase of 6-7% on your home value for a good to excellent landscape. Ecoturf Lawn Care in Sterling Heights, can help you protect that investment with Deep Root Tree and Shrub Fertilizing. Deep-root fertilization is a process in which our experienced team of experts injects a metered dose of special fertilizer directly into the root zone to ensure root uptake. This treatment improves foliar display and can help to resist certain diseases that can lead to early leaf drop or even plant failure.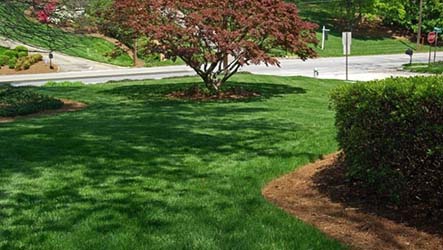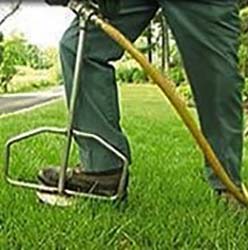 Fertilizing Deep Roots for Healthy Trees and Shrubs
When shrubs require fertilizing, it's best to apply it at the roots, as that is where their main growth takes place. Tree and shrub fertilization performed deep into the roots assures:
Enhanced microbial activity
Improved oxygenation
Higher nutrient content in the surrounding soil
Profound root development
With each of these areas improving, you will see an increase in the overall health and wellness of your trees and enjoy lush canopies for many years to come.
Also Serving the Warren Area
When your trees and shrubs are suffering, don't leave them high and dry. Trust Ecoturf Lawn Care for all of your tree fertilization and lawn aeration needs. Our family owned and operated business proudly serves the Rochester, Sterling Heights, St. Clair Shores, Macomb, Warren, Utica and surrounding areas. Contact us today at 586-884-6757 for your free quote.